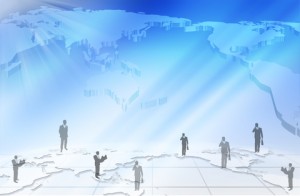 As mentioned in our Managed Services blog, one of our key inventory customers required asset management coverage across Latin America and Asia as well as the United States. Having these local "feet on the street" resources was necessary to manage budget constraints by minimizing travel cost and leveraging the more affordable salary ranges of local field technicians. The presence of our local resources in these key locations allowed us to perform inventory in over 50 Asian and LATAM sites; while ensuring cost did not exceed the available budget.
In addition to the cost consideration, our client also needed a solution that was flexible, since the project start dates for the individual sites often shifted due to their internal business demands. Flexibility was also important to ensure resources could accommodate work hours that were not disruptive to the internal employee work schedules. Our resource assignment approach allowed us to schedule techs as needed by the client, with the techs even working the late shift on many occasions.
Although cost and flexibility is/was important, it would be meaningless without providing high quality results. Our client has a stringent set of benchmarks and quality standards – to help ensure productivity and accuracy of data. Our approach to meeting these asset management requirements begins with the use of proven and highly ethical technicians, with experience and skills in technology, inventory management, and detailed work activities. In addition, to help our techs be successful, we worked with our channel partner to apply around the clock project management, using collaboration tools, supported by online training courses as needed.
Our next blog entry The Challenge of Telecom Inventory Management will elaborate on how this collaborative asset management project approach helped us meet our clients performance requirements; and speak to some of the interesting challenges (and how we overcame them) encountered by the team.