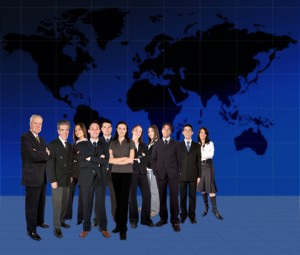 In an earlier blog 1+1+1 = Big Win we discussed our experiences with a multinational client that had asked us to help them with one of their IT managed services projects.
The good outcome of this project was a direct result of the hard work from our field technicians coupled with our proven management processes, which enabled our client to:
Ensure accurate billing to their end client – based on a thorough inventory and verification of equipment types and count
Ensure all equipment worked as expected– through our testing and call campaigns
Reduce cost by using local/regional resources at the worldwide sites
Reduce travel costs
Ensure local work customs were understood and accommodated
Accommodate project scope and schedule changes using flexible local resources
Ensure accuracy through experienced technical resources
By having a committed pool of resources, we were able to address some of the typical project challenges, marshaling additional resources as needed and adjusting the work assignments to fit the changes as necessary. You can read some of the key planning steps for each site in last week's blog The Challenge of Telecom Inventory Management.
Our approach to meeting these asset management requirements began with the use of proven and highly ethical technicians, with experience and skills in technology, inventory management, and detailed work activities. A recent blog Who Will You Call For Asset Management shared that a flexible approach was also important to ensure resources could accommodate work hours that were not disruptive to the internal employee work schedules.
Even though we had a successful outcome for this and other projects, we will continue to work with our client base to improve our managed services process, as we strive to provide the best global inventory service possible.