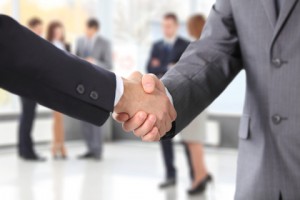 We recently received an acknowledgement from one of our multinational computer services companies for which we provide telecom inventory and IT services. GlobalNow helped us provide international resources for one of the major projects for this client. Our client passed on their appreciation for the hard work and flexibility on the project, as can be seen from the excerpt below.
Our project managers worked with the GlobalNow team to create and deploy thorough operational procedures which were designed to ensure successful project delivery. However, we realized as the project progressed that even with the planning and emphasis on standardized procedures, a key consideration was the ability of the team to be flexible and accommodate project change. This included (at times with very little notice) rescheduling start dates by site location, increasing or decreasing the number of techs needed due to changes in scope, adjusting work hours as needed to avoid disruption to the client workforce, and developing inventory change procedures to accommodate out of date/missing records, inaccuracies, etc.
The lesson learned is that for an engagement like this, we must have standardized procedures and a close working relationship with a team willing and able to accommodate the changes outlined above. Fortunately, our combined Synaptyk/GlobalNow team fit the bill.
I look forward to us meeting future client needs by continuing to work together in the above fashion.
"I wanted to pass along recognition and thanks from our entire team to yours. This project was high visibility and challenging in so many ways and yet it was executed on time and without any major incident. This is largely to the credit of your team and we hope that you will pass along our thanks to all involved. You helped to make this happen and we are grateful for your flexibility and willingness to do what it took to get the job done. We recognize how challenging this project was and it was made easier by the professionalism of your team. We are indeed grateful!"
Lee Carter is the Vice-President of Marketing and Strategic Alliances for Synaptyk.