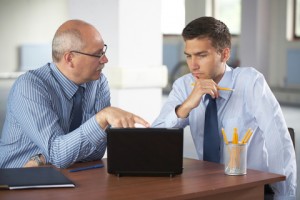 It makes all the difference when your technology partner can engineer a flawless custom video player, inspiringly code CSS3 and HTML5, and transform the whole site into a responsive designer's dream.
When companies make the effort to build beautiful, innovative websites, they gain respect from their peers and the community at large. Potential clients and competitors alike will visit a corporate website to assess that organization's business acumen and competence. Fair or not, if that site crashes or the video loads with an unending wheel spinning, that company will be judged harshly. Every organization needs to be perceived as detail-oriented; there is no room for mistakes. Websites must function seamlessly. That's where GlobalNow comes in. Our highly talented developers will clearly distinguish yours as a visionary company in your field. In today's rapidly evolving tech landscape, hobbyists abound. It pays to select a tech partner accustomed to overcoming complex challenges. GlobalNow will competitively position your company for what's next.
GlobalNow follows a quality business model featuring active listening, intentional planning, and loyal partnership. Our business is to learn yours. Our mission is to be a highly effective silent partner at your side.

Our Active Listening Model
Step 1. Assess where the client company stands right now. Fully flesh out the details by asking questions, researching competitor services, and observing carefully.
Step 2. Determine the client company's goals by listening actively. Encourage the client to dream aloud. Pose relevant questions.
Step 3. Present options. Decide, together, the best path from the first step to the last. Partner with the client company to achieve goals within the agreed upon timeline, budget, and parameters.
Communication and Elegant Code
Conversations with GlobalNow happen in plain, accessible English. Our paramount goal is to support client projects by coding brilliant, creative solutions behind the scenes. We never hide behind tech speak. We program sleek code that interfaces seamlessly with all browsers and devices. Our advanced web development team's expertise in responsive web design, HTML5 video, PHP, multiple CMS, and mobile application development is second to none. We propel your company to the forefront of its field, period. And we do that through good old-fashioned dialogue and wise implementation of code.

Video Services and HTML5 Browser Support
The more robust your video playback needs, the more likely you require the services of GlobalNow. Our expertise in coding the new HTML5 <video> and <audio> tags, as well as our capability to manage the stand-alone video player functionalities across a diverse range of browsers means we can position your video to play smoothly regardless of which device or browser your customer chooses to view your site.

Don't Hire Us Until We Hear You
At GlobalNow, we believe the whole point of hiring an outside HTML5 tech firm like ours is to supplement your company's bag of tricks with amazing quality video and custom design and back-end solutions, yes, but also to meet you exactly where they are. We are in the communications business first. No client should hire us until he or she understands exactly how our services will benefit the company. Clients must feel confident in the quality of their dialogue with us.

Our Promise to Clients
GlobalNow values honesty, practicality, and transparency. We will tell you tough truths when necessary and cheer you on at every opportunity. We will deliver quality products, with the benefit of our history of working for complex, multi-faceted clients and tiny fledgling ones alike. Our aim is to make your company's website and video services operate seamlessly while giving you all the credit.
We are the ghostwriters of web engineering. Bring GlobalNow aboard because your company deserves a high quality, reliable website services team. We will work for your company as if it were our own. Because when you hire us, that's exactly how we roll. You get loyalty. Our team is your team. At GlobalNow, we've got your back and global solutions at our fingertips.