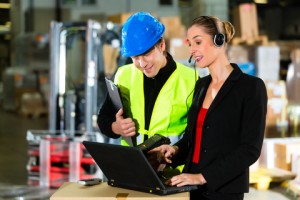 We mentioned in our Inventory Management blog that our project approach for the telecom project was based on team collaboration. This real time global teamwork was necessary by all of the stakeholders, including our channel partner, client, project managers, trainers, regional team leads and local technicians. Fortunately, current technology allows this group participation to occur efficiently for participants located anywhere in the world. We used online project management tools (such as basecamp), skype, go-to meeting and other file sharing tools (and sometimes the good ol' fashion phone call) to help ensure communication was consistent and timely as needed to properly manage the site visits.
Some of the key planning steps for each site visit included:
Review of expected equipment, and inventory devices (count and type)
Work plan (resource assignment and schedule) for major sites, by floor, room, occupancy etc.
Special on site client requirements
Initial training and training reinforcement
Utilization and management of a standard checklist
Clear check in and check out requirements for lead techs
We assigned a lead field technician for each site, which was especially important for the larger locations, to help execute the work plan, work with the local contact on schedule and equipment questions, and help ensure all resources were efficient and as productive as possible. Techs were required to update their inventory application on a daily basis, allowing management the opportunity to review results, measure progress, and determine if any project adjustments were needed.
Even with all of the above in place, we sometimes encountered typical project challenges, such as sudden changes in project schedules, differences in equipment expectations vs. reality, and other "spur of the moment" scheduling demands. By having a committed pool of resources, we were able to address these issues, marshaling additional resources as needed and adjust the work assignments to fit the changes as necessary.
Good planning and procedures certainly helped, but at the end of the day it was the commitment and work ethic of our individual field technicians that made the telecom inventory management project a success.