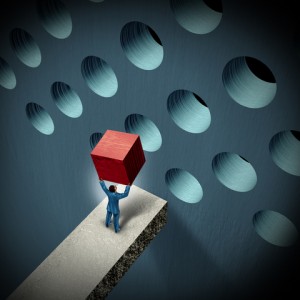 CHALLENGE: We're a growing multinational corporation and have no available fixed asset management resources to conduct affordable inventories and testing at multiple global locations.

Rapid growth is for the most part a good thing; however, with multiple locations across Asia, Latin America and the U. S., we are challenged with having enough technicians and skilled resources to inventory and test our equipment in a timely manner. Our initial approach was to assign personnel to each of the main global locations, but because our business has grown so quickly, we cannot assign our 'high demand" technicians as necessary to get the work completed.

SOLUTION: Feel some comfort in knowing that you're not alone. Most companies, even large, established businesses do not maintain necessary staff to perform fixed asset management services in a cost effective way. Here are some solution-based tips.

Have a working Project Plan and Resource Capacity Plan in place to allow flexible assignment of resources. Establish Regional Resource Pools for change and demand. Estimate the work based on expected performance levels, including environmental unknowns.

Partner with a resource/inventory company to complement your regional resources. Choose a company that can provide specialized technicians and administrators only when you need them and only in specific global locations. If you need equipment inventory, verification and tracking on a regular basis and in real time, be sure to have a reliable source in place. This could be a challenge solver and a cost saver in one.

Share your fixed asset management challenges with us and we'll help you find the solution.